Get The Visibility Your Company Needs
Reduce compliance risks and mobility costs while managing individual and project-related travel with ImmiSMART: the solution that unifies your travel and mobility programs.
Jane Pilkington, Managing Director, Ireland Wins 2021 Client Choice Award by Lexology for Corporate Immigration – Ireland
October 15, 2021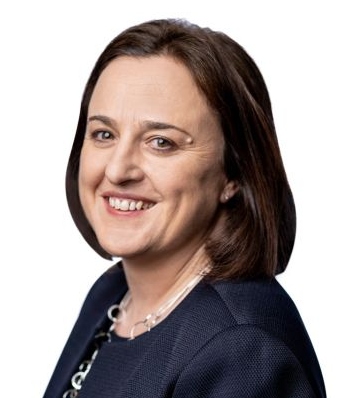 Newland Chase is proud to announce that Jane Pilkington, Managing Director, Ireland, is an exclusive winner in the Lexology Client Choice Awards 2021 for Corporate Immigration – Ireland.
Established in 2005, Client Choice recognizes lawyers around the world who stand apart for the excellent client care they provide and the quality of their service. The standards for this recognition focus on an ability to add real value to clients' businesses above and beyond market competitors.
Uniquely, lawyers can be nominated only by corporate counsel.
This year's awards received over 2,500 nominations, and after extensive research, Jane was selected as the sole winner for Corporate Immigration – Ireland based on excellent reviews and feedback from Newland Chase clients.
"We are proud that Jane has been acknowledged as the world-class immigration lawyer and thought-leader that we know her to be. It's great to see Jane receive well-deserved recognition from her peers in the international legal community." – Florent Frapolli, Executive Vice President – EMEA, Newland Chase
Jane heads Newland Chase's Dublin-based business where she leads a team responsible for providing strategic immigration advisory services to multinational and national companies. Jane is one of the world's foremost immigration lawyers and advisors who has been advising clients – ranging from large multinational corporations to SMEs and start-ups – on all aspects of Irish corporate and private client immigration for more than 20 years.
Jane would be delighted to hear directly from individuals with business immigration queries. Inquiries regarding Newland Chase's services may be submitted through the company's website.
Lexology delivers the most comprehensive source of international legal updates, analysis and insights, publishing over 450 articles daily from more than 900 leading law firms and service providers worldwide, across 50 work areas in 25 languages. Lexology's searchable archive contains more than 1,000,000 articles. www.Lexology.com 
Newland Chase, a wholly-owned subsidiary of CIBT, is the leading global provider of immigration and visa services for corporations and individuals, with over 1,700 expert immigration and visa professionals, attorneys and qualified migration consultants located in in 25 countries. newlandchase.com