Get The Visibility Your Company Needs
Reduce compliance risks and mobility costs while managing individual and project-related travel with ImmiSMART: the solution that unifies your travel and mobility programs.
Aravind Venkateswaran Named Chief Information Officer of CIBT
May 25, 2021
CIBT, the leading global provider of visa and immigration services which includes the CIBTvisas and Newland Chase brands, has announced Aravind Venkateswaran as its new Chief Information Officer.
With 25 years of experience in progressive leadership roles, Aravind possesses a proven track record in delivering successful technology solutions with a customer-first approach. Through technology transformation, the company's IT organization under Aravind's leadership will play a critical role in CIBT's next phase of growth. The company's executive leadership team is incredibly pleased to welcome him aboard as CIBT moves forward to deliver on its objectives to create a superior tech-enabled customer experience across platforms and advance its internal solutions and tools.
Aravind joins CIBT after a highly successful tenure with Capital One, a leading technology company in the financial services space. He served in senior technology leadership roles both in the Mainstreet Card division and Upmarket card division, overseeing the technology offerings and launching numerous successful product platforms and achieving key business results.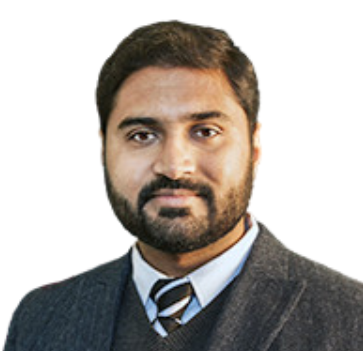 Previously, Aravind was the Chief Technology Officer at Telarix Inc, a global telecom organization, where he was responsible for product development, product management, internal systems and security. He also served as Chief Technology Officer for the National Center for Missing and Exploited Children, a nonprofit that acts as a comprehensive center for issues related to child abduction, abuse and exploitation. There he developed and launched a nation-wide, geo-targeted alert system (Amber Alert) across the United States, helping to reunite children with their parents.
"I am excited to have the opportunity to join the accomplished team at CIBT. Ensuring the company's technology strategies and solutions meet today's rapidly evolving travel and mobility environment is critical to delivering exceptional outcomes for our clients." – Aravind Venkateswaran, Chief Information Officer, CIBT
Aravind holds a Bachelor of Engineering in Electrical & Electronics Engineering from the University of Madras as well as a Master of Science in Computer Science & Engineering from Syracuse University.  He has also completed Executive Education in Leadership & Management at MIT's Sloan School of Management.
Aravind is based in CIBT's global headquarters in McLean, Virginia. Inquiries regarding CIBT's services may be submitted through the company's website.
CIBTvisas is part of CIBT, the leading global provider of immigration and visa services for corporations and individuals with expert immigration and visa professionals, attorneys and qualified migration consultants located in over 70 offices in 25 countries.
With thirty years of experience, CIBT is the primary service provider to 75% of Fortune 500 companies. CIBT offers a comprehensive suite of services under two primary brands: Newland Chase, a wholly owned subsidiary focused on global immigration strategy and advisory services for corporations worldwide and CIBTvisas, the market leader for business and other travel visa services for corporate and individual clients.