Get The Visibility Your Company Needs
Reduce compliance risks and mobility costs while managing individual and project-related travel with ImmiSMART: the solution that unifies your travel and mobility programs.
Newland Chase, Ray Rackham Shortlisted for FEM EMEA Awards
October 5, 2022
Newland Chase is proud to be shortlisted for two awards in the Forum for Expatriate Management's (FEM) Expatriate Management and Mobility Awards (EMMAs).
Newland Chase has been recognized with architecture and design firm Foster + Partners in the Best Partnership between a Corporate Organization and a Service Provider category. Ray Rackham, Managing Director for the UK, has been honored with a nomination for Global Mobility Professional of the Year, an award voted for by his peers in the industry.
"Whilst I am honored to be individually recognized in this year's EMMAs shortlist, I am thrilled to learn of the nomination for our longstanding partnership with Foster + Partners. It is a partnership that has developed over time, and is based on a foundation of trust, authenticity and credibility, with each side committed to the other's success. Our clients' success acts as a driving force in everything we do, and to see one of our most successful relationships being shortlisted is hugely satisfying." – Ray Rackham, Managing Director, Newland Chase UK
Newland Chase's nomination stems from work performed with Foster + Partners in response to the Ukraine crisis. Working with – and on behalf of – Foster + Partners, Newland Chase was able to help them navigate the myriad of emergency measures put in place by the UK government and the EU relating to the hiring of displaced Ukrainians. Newland Chase's support allowed Foster + Partners to employ displaced Ukrainian professionals both at their London campus and remotely at sites around Europe.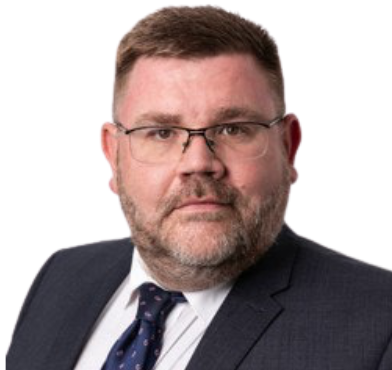 Ray Rackham's nomination comes in recognition of the leading role he has played in the field of corporate immigration, spanning over two decades.
A qualified solicitor with experience in the private, public, legal and financial Sectors, Ray has been a key figure in Newland Chase's strategic development in the EMEA region, leading many company initiatives on behalf small boutique firms to large, multinational corporations.
Prior to joining Newland Chase, Ray served for over ten years as Global Head of Borders and Immigration at one of the world's largest financial services institutions, overseeing world-leading global immigration and business travel compliance programs.
The EMEA EMMAs ceremony will take place at a glittering ceremony in London on November 2.
CIBT is the leading global provider of immigration and visa services for corporations and individuals.
With over thirty years of experience, CIBT is the primary service provider to 75% of Fortune 500 companies. CIBT offers a comprehensive suite of services under two primary brands: Newland Chase, a wholly owned subsidiary focused on global immigration strategy and advisory services for corporations worldwide and CIBTvisas, the market leader for business and other travel visa services for corporate and individual clients.