Get The Visibility Your Company Needs
Reduce compliance risks and mobility costs while managing individual and project-related travel with ImmiSMART: the solution that unifies your travel and mobility programs.
Malta, more than just a holiday destination!
April 30, 2014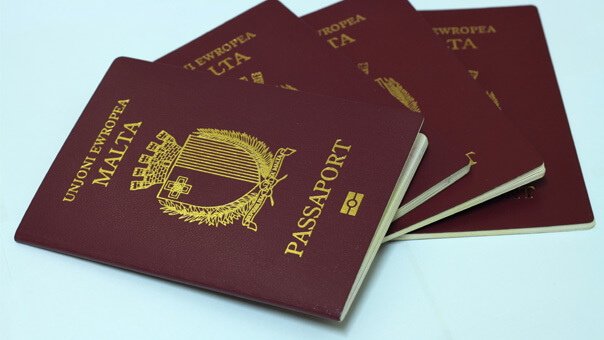 Malta has always been an attractive destination for holidaymakers. White sandy beaches, the abundance of historical sites, Comino and the blue lagoon are only a few of its key attractions. Above all, it's a place where you can simply withdraw from the world and enjoy the luxury the country can offer.
What is not widely known, however, is that Malta also offers a favourable 'Individual Investor Program' to foreign migrants. This is a new programme introduced to Malta's immigration regulations only last year. Similar to other investment programmes, Malta's doors are wide open to substantial investment in the country in return for Maltese Citizenship.
The key selling point of this investment route is that it offers an immediate citizenship option rather than the standard 5 year residence option provided by most other investment routes in other countries. Moreover, there is an added bonus for migrants using this route since there is no requirement for the investor to remain in Malta whilst the application for citizenship is considered.
However, as rosy as this sounds, it is not the 'yellow brick road' of all investment immigration schemes as there are strict conditions an investor must adhere to. For a start, an investor must, prior to an application for citizenship, invest no less than €650,000 (of which €10,000 is non-refundable) to a specified fund. In addition to this any family member, such as spouse and/or children under the age of 18 must pay an additional €25,000 towards the funds. Should the investor wish to include any over-aged dependant or their parents, a further €50,000 per application must be deposited to the funds.
Further to the above contribution requirements, the investor must also undertake that they will purchase a property worth no less than €350,000 (or a lease of a property with a minimum rent of no less than €16,000) and make a further investment of €150,000 in stocks, bonds, debentures or other derivatives as specified by 'Identity Malta'.
If all of the above sounds fair, interested applicants must act very quickly to secure their position as there are only 1,800 spaces up for grabs. (The scheme opened late 2013 and will run until all the slots have been allocated to successful migrants). Once the quota is reached, no further applications under the scheme will be accepted.
The application process takes around 6 months to two years to be completed as stipulated under Malta's regulation for this investor programme. However, it is inevitable that the applications will take 2 years to complete as under the terms of the scheme the contribution the investor has made (aside from the non-refundable portion and other fees) has to be returned to the investor upon the grant of Maltese citizenship.
All in all, we are inclined to refer to this is a "Love it or Hate it" investor programme. Whilst some may love it due to the favourable and relaxed regulations for residence and the immediate option of obtaining Maltese Citizenship and becoming an EEA national; others will detest it simply because the investor has to make a substantial investment prior to submitting their application for citizenship with no guarantee of receiving citizenship at the end of the process. However, nobody can deny that it is an interesting and unique scheme amongst the various investor programmes across the world.
If you interested in applying for Malta's Individual Investor Program, please contact us or call +44 (0)207 001 2121.