Get The Visibility Your Company Needs
Reduce compliance risks and mobility costs while managing individual and project-related travel with ImmiSMART: the solution that unifies your travel and mobility programs.
Rising Immigration figures despite the Government's plans to reduce
December 3, 2013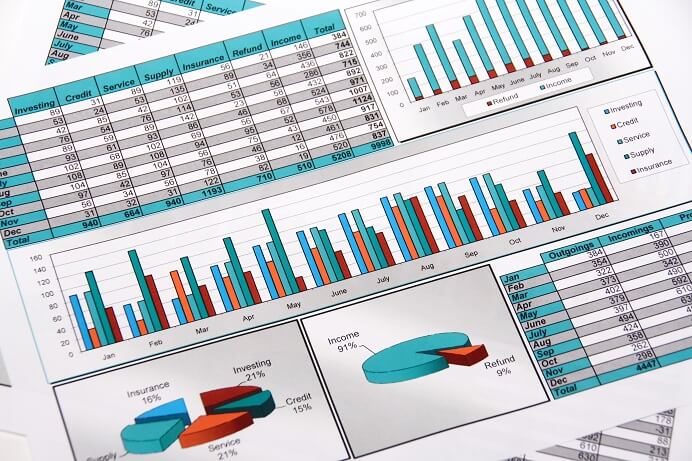 In September, it was reported that there had been a fall in overall net migration in the year ending December 2012 compared to the previous year ending December 2011. The statistics show that in the year ending December 2012, 497,000 people immigrated to the UK, compared to the 566,000 in the previous year.
However, this month, new statistics have been released by the ONS indicating that in the year ending September 2013 compared with the year ending September 2012, there has actually been a 4% increase in the number of visas issued(excluding visitors and transit visas).
Here is a summary of the key statistics:
Visit Visas
There was a 15% increase in visitor visas issued (1.9 million), mostly accounted for by Chinese, Russian, Kuwaiti, Indian, and Saudi Arabian nationals.
Work Visas
There was a 5% rise for visas issued for work to 152,139. The increase was largely accounted for by higher numbers of visas issued for Tier 2 General and Intra Company Transferee skilled workers and for Tier 5 Youth mobility and temporary workers. This increase may generally be due to the fact that the Tier 1 General and Post Study work categories have been closed. It is ironic that these categories were obviously closed as part of the Home Secretary's plans to cut immigration down from the hundreds of thousands to the tens of thousands but has meant that migrants who would have applied for these Tier 1 category visas, are now applying under Tier 2 categories instead.
EEA Nationals
The Guardian, also reports that net migration to Britain increased by 15,000 in the past year to 182,000. This figure is made up of 503,000 people who came to live and work in Britain, offset by the 320,000 Britons who left Britain to live and work abroad. The main increase is, reportedly, from migrants from the southern European euro-zone economies of Spain, Italy, Portugal and Greece.
The Office for National Statistics reports that this rise in immigration is partially due to the fact that emigration from Britain is at the lowest levels since 2001, coupled with the fact that there has been a rise in migrants coming to work from Spain, Portugal, Italy and Greece. This may be owing to the fact that there has been "faster economic growth" in Britain compared with southern Europe.
There have been fewer approvals for Bulgarian and Romanian nationals, under the Sector Based Scheme and the Seasonal Agricultural Workers Scheme. However this is not an indication that immigration is due to fall from these EU countries. As the Guardian also points out, the lifting of the restrictions on access to the UK Labour Market on Bulgarian and Romanian migrants in January 2014, as citizens of newly acceded EU Member States, is likely to further increase net migration.
Furthermore, in the first 3 months since the accession of Croatia to the EU on 1 July 2013, 117 applications were received from Croatians for certificates as evidence of their right to work in the UK. Although Croatian nationals are required to acquire work authorisation before commencing work in the UK, we suspect that the number of Croatian migrant workers will continue to increase. (Please see our recent news alert for further information regarding the restrictions placed on Bulgarian, Romanian and Croatian workers).
Study Visas
The number of study-related visas issued (excluding student visitors) rose by 3% to 216,895 in the year ending September 2013.
There were notable increases for Chinese, Malaysian, Brazilian, Iraqi and Libyan nationals. The increase in study-related visas issued to Libyans is consistent with the civil unrest in Libya. However, Libyans still account for a very small fraction of the total number of study visas issued. There were some decreases for other nationalities, including for Pakistani and Indian nationals.
There was a 7% rise in sponsored visa applications for Universities, compared to falls in the further education sector, English language schools and independent schools. Additionally, non-EU long term immigration for study has fallen by 10% for the year ending June 2013, compared with the previous 12 months.
There was also a 7% increase in study-related grants of leave in the year ending September 2013 compared with the year ending September 2012.
Student Visitor Visas
The number of student visitor visas issued increased by 15%. Student visitors are only allowed to stay for up to 6 months (11 months for English Language schools) and cannot extend their stay. Most of the increase related to Chinese, South Korean and Japanese nationals, however there was also an increase for Libyans.
Extensions
There were 4% more extensions granted, with increases in study and family-related grants. However, these increases were offset by a fall in work-related extensions. The increase in family-related grants included 14,150 grants in the new Family Life (10-year) category that would previously have been recorded as discretionary leave.
Indefinite Leave to Remain (ILR) and Citizenship
There were 13% more people granted Indefinite Leave to Remain (settlement). The increase was accounted for by increases for family, asylum-related and discretionary or other grants of leave. However, as with extensions, these grants of ILR were offset by a fall in work-related grants.
There was also an 8% increase in people granted British citizenship.
Family-related Visas
There was a fall of 20% for family-related Entry Clearance visas issued, while grants of Indefinite Leave to Remain increased by 26%. A rise of 138% in family-related extensions of stay was in large part due to 14,150 extra extensions recorded under the new Family life (10 year) route that would previously have been recorded as discretionary leave.
To conclude, it appears that whilst the government continues to emphasise their policy of reducing net migration to the UK and despite the closure of the Tier 1 General and Post Study Work categories, there has in fact been an increase in the number of visas and extensions granted in many categories. This coupled with growing concern about the number of Romanian, Bulgarian and Croatian nationals that will be given access to the UK Labour Market in the New Year only leads us to suspect that the Governments battle to reduce net migration is far from over.
If you have any questions or queries about the recent changes to UK immigration rules please contact us or call 0207 0012121.