Business Travel and Immigration Post-Brexit
Ensure your business and workforce are compliant with the new immigration regulations effective 1 January.
CIBT-FSG Debuts Anticipated Joint Venture to Shanghai Business Leaders
January 14, 2020
CIBT-FSG held its first public event in China since the announcement of the unprecedented joint venture between the world's leading visa and immigration provider and China's leading HR services provider. The opening reception was held November 18 at the Yangtze Boutique Hotel in Shanghai.
Approximately 120 clients, partners, business leaders, and government officials were in attendance to celebrate the new joint venture and to learn about the world-class inbound and outbound visa and immigration services that the partnership brings to the Chinese market. Attendees also had the opportunity to tour the new offices of CIBTvisas-FSG and Newland Chase-FSG nearby in the Raffle City Building on Xizang Road.
"This joint venture gives our clients – both inside and outside of China – unparalleled service and access to CIBTVisas' and Newland Chase's global visa and immigration expertise and reach… and FSG's extensive experience and relationships in the business ecosystem of China. This is truly an incredible first in the Chinese global mobility market."

Nicolas Derbyshire, Managing Director Asia Pacific, CIBT
CIBT's Nicolas Derbyshire and FSG's Thomas Gao gave brief speeches presenting the background and strategic significance of the new joint venture. Tang Beijie, Deputy Secretary-General of Global Initiatives for the Center for China & Globalization, was in attendance and spoke on "Global Mobility of Talents and Talents in China". Also attending, James Dunn, head of The British Chamber of Commerce in Shanghai, spoke on "British Business Sentiment 2019 & Sneak Peak for 2020".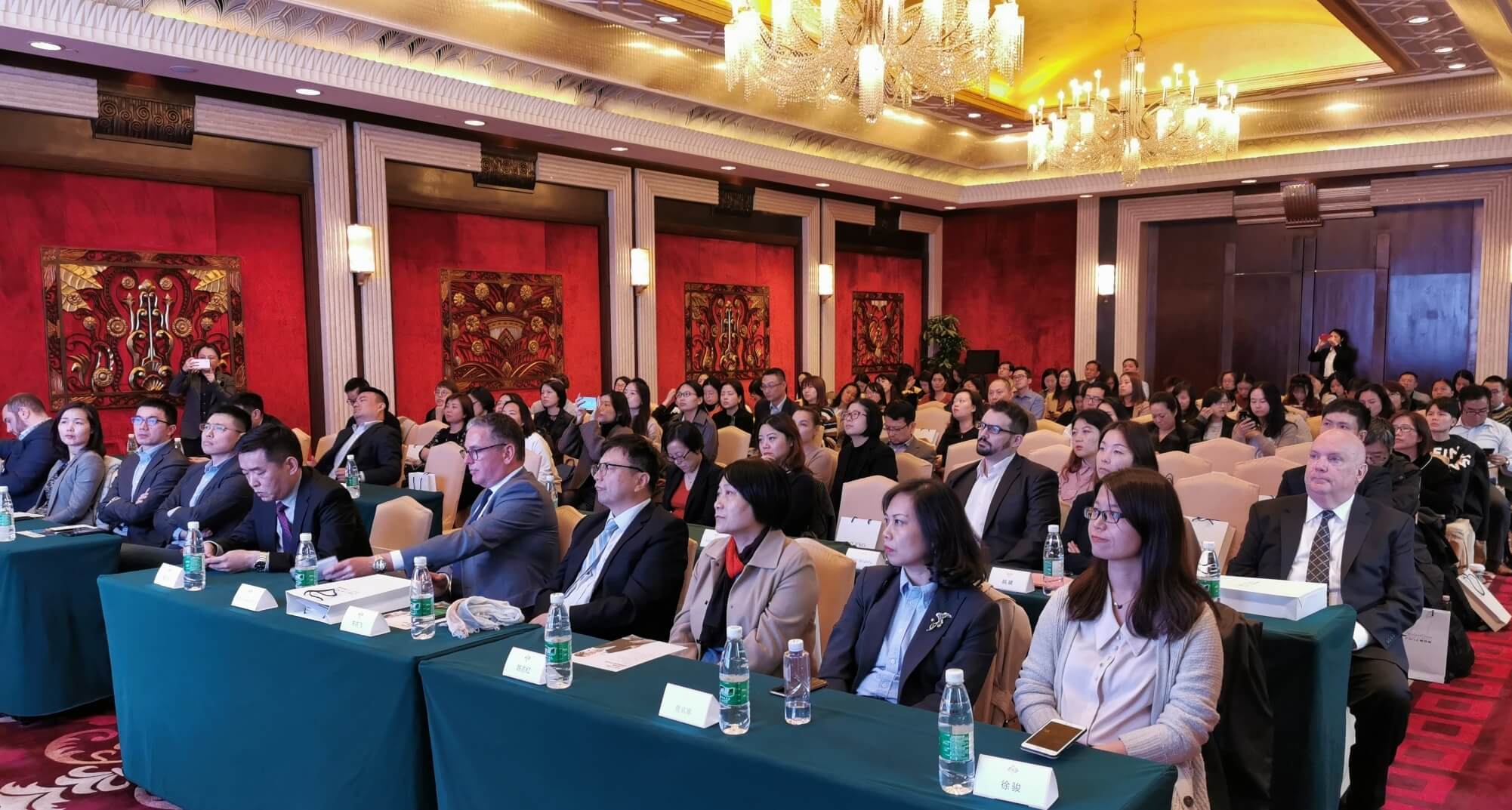 The new joint venture is generating significant enthusiasm in the global mobility market in China, as well as the international corporate community doing business in the growing Chinese market.
Earlier this month, CIBT held two widely attended global webinars on the new joint venture and the growing inbound and outbound visa and immigration trends and opportunities in China. Watch on-demand recordings of To & From China: Immigration and Travel Visa trends and Best Practices.
To learn how the joint venture can help your organization's Chinese mobility needs, visit the special resource page here.
CIBT is the leading global provider of immigration and visa services for corporations and individuals with over 1,700 expert immigration and visa professionals, attorneys and qualified migration consultants located in over 70 offices in 25 countries. With more than thirty years of experience, CIBT is the primary service provider to 75% of Fortune 500 companies.
CIBT offers a comprehensive suite of services under two primary brands: Newland Chase, a wholly owned subsidiary focused on global immigration strategy and advisory services for corporations worldwide and CIBTvisas, the market leader for business and other travel visa services for corporate and individual clients. Operating through this joint venture as Newland Chase-FSG and CIBTvisas-FSG – the CIBT brands will offer their full range of strategic global immigration and visa capabilities with unparalleled access into all areas of China.