Business Travel and Immigration Post-Brexit
Ensure your business and workforce are compliant with the new immigration regulations.
Newland Chase Wins Award for Pandemic Partnership and Support
January 18, 2021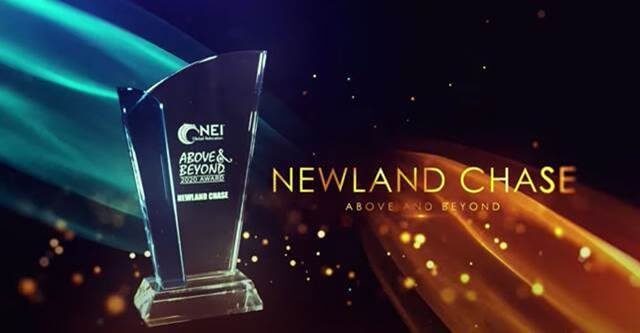 Newland Chase is proud to win NEI's 2020 Above and Beyond Award for its COVID-19 Travel and Immigration Guide and associated resources.
The award recognizes NEI's global partners that went above and beyond providing service exceeding expectations. Newland Chase was one of only two companies to win this award this year.
Newland Chase's comprehensive COVID-19 Travel and Immigration Guide provides entry restrictions, immigration restrictions (office closures, visa suspensions, etc.) and immigration concessions for more than 160 countries worldwide.
The Guide demonstrates Newland Chase's and CIBTvisas' ability to share travel and immigration intelligence and multiple departments worked across the business to produce and distribute the information to clients. In 2020, the Guide was the most visited page on the Newland Chase website, with over 400,000 visits.
The Guide is updated daily and shared with both Newland Chase and CIBTvisas clients. In addition, Newland Chase offered complimentary COVID immigration consultations to clients and prospects, held 27 COVID-specific national and global webinars, and provided in-depth research and analysis for globally mobile employees.
"While many of our service partners have stepped up during the pandemic, the support offered by this provider had broad implications in so many countries. The regular comprehensive communication on the latest travel and immigration changes, along with the creative solutions they provided, supported by a proactive strategy and a number of assignments of the last few months, demonstrate how they address our clients' challenges with a spirit of partnership." – Lonn Kammeyer, NEI Global Service Partner Relations
Due to the COVID-19 pandemic, NEI had to forego their annual global partner alliance summit and award ceremony. The team at NEI felt that it was still important to recognize Newland Chase's extensive support through these unprecedented times. The award was presented to Newland Chase via a short video announcement.
"This is such a terrific honor and it says so much about the entire team's commitment and dedication to our clients." – Steven Diehl, Global Managing Director, Newland Chase
Newland Chase, a wholly-owned subsidiary of CIBT, is the leading global provider of immigration and visa services for corporations and individuals with over 1,700 expert immigration and visa professionals, attorneys and qualified migration consultants located in over 70 offices in 25 countries – providing immigration and business travel support to and from more than 190 countries around the world.
NEI® Global Relocation is a full-service relocation and global assignment management company providing comprehensive relocation services worldwide.